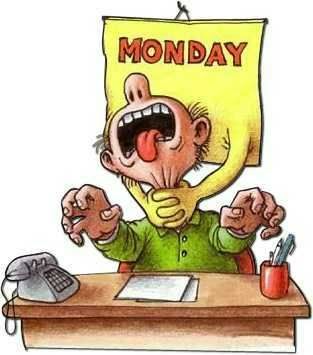 ***Updated to include audio links!

Click here to listen to my interview with Senator Bernie Sanders.

Click here to hear my interview with Congressman Dennis Kucinich***

Mondays are always tough. But the Monday after a four day weekend, complete gluttony galore (both in terms of food and purchases), is even harder. So it's best to jump in with both feet! And that's just what I'm doing today.

I'll be guest hosting The Randi Rhodes Show today from 3-6pm ET, and will be back in my usual 11pm-1am ET slot on Air America Radio tonight too.

I'm not the only one jumping right back in either!

The Senate, this afternoon, begins debate on Health Care Reform. Tomorrow night, President Obama will address the nation from West Point, explaining to us his rationale for sending 30,000 more troops to Afghanistan.

Oh, there are other things going on as well. For some reason, President Obama wants to keep Ben Bernanke on for another term as Chair of the Federal Reserve. The White House is going to address the Jobs disaster, and will also be enacting some programs to help those of us in danger of losing our homes to foreclosure.

And there are distractions too.... A couple of narcissistic attention-seekers crashed the State Dinner at the White House Wednesday night, begging the question "Who's in charge?".

We'll deal with many of these issues today, between the two shows.

I'll be joined by both Senator Bernie Sanders and Congressman Dennis Kucinich today during Randi's show (and will also share them with you tonight on my show). If I had my way, they'd be our next president and vice president. Unfortunately, that won't happen. But fortunately, they're both looking out for our best interests in Congress. I just wish we could clone them and get a lot more like them!

As you probably know, they're both against the plans that President Obama will put forth tomorrow night. Michael Moore is too, and he wrote about it in an open letter to the president today.

The Daily Beast's Peter Beinart takes a different approach today in a piece entitled "Stop Talking About Leaving." He'll join me this afternoon to discuss his rationale too.